Top Landings
| Pilot | Avg Landing |
| --- | --- |
| Jim Levain | -106.95 ft/min |
| Chandler Heath | -110.39 ft/min |
| Pam Bennett | -110.91 ft/min |
| Bryan Borst | -114.00 ft/min |
| Gregory Knuth | -159.40 ft/min |
| Devin Caliri | -162.82 ft/min |
| William Temple | -182.97 ft/min |
| Paul McCurry | -195.43 ft/min |
| Chris Robison | -231.05 ft/min |
| Jeremy Schwartz | -233.93 ft/min |
| David Kurth | -256.11 ft/min |
| David Henderson | -258.35 ft/min |
| Daniel Boies | -275.00 ft/min |
| Mark Toler | -276.63 ft/min |
| Brian Akers | -286.00 ft/min |
| Chris Schiessl | -295.67 ft/min |
| Thomas Mauger | -299.81 ft/min |
| Ian Place | -320.58 ft/min |
| Ronald Real | -321.02 ft/min |
| David Downey | -335.02 ft/min |
| Jesus Sanchez | -349.05 ft/min |
| James Bishop | -359.41 ft/min |
| Robbie Suwary | -492.23 ft/min |
| Ingo Nickmann | -631.42 ft/min |
Most Flights
| Pilot | Flights |
| --- | --- |
| Mark Toler | 3016 |
| Robbie Suwary | 2339 |
| Devin Caliri | 1324 |
Most Hours
| Pilot | Hours |
| --- | --- |
| Robbie Suwary | 9996.24 |
| Mark Toler | 6149.41 |
| Devin Caliri | 3861.12 |
October Stats
Most Flights Flown:
| Pilot | Flights |
| --- | --- |
| Devin Caliri | 31 |
| Chandler Heath | 5 |
| Robbie Suwary | 4 |
Most Hours Flown:
| Pilot | Hours |
| --- | --- |
| Devin Caliri | 106 |
| Chandler Heath | 21 |
| Robbie Suwary | 10 |
Most Miles Flown:
| Pilot | Miles |
| --- | --- |
| Devin Caliri | 43561 |
| Chandler Heath | 8172 |
| Robbie Suwary | 4074 |
See All The Stats
Event Calendar
Forum News
Virtual Northwest Airlines is dedicated to providing a unique environment for the advancement of the virtual aviation experience.

Through our mutual efforts, vNWA partners, pilots and staff continually work to ensure that all of our members feel as part of a family of like-minded enthusiasts who work together to simulate the operations of Northwest Airlines as closely as possible by utilizing the same fleet, routes, and hub structure of the airline before it merged.

In doing this, vNWA staff endevour to provide our pilots with all the tools needed to make their experience as enjoyable and realistic as possible.

James Bishop, vNWA CEO

---
vNWA VATSIM Activity
| Call Sign | Name | Aircraft | Departure | Arrival |
| --- | --- | --- | --- | --- |
---
smartCARS Live Flights
---
NASCAR Charter Results
Posted by Mark Toler on 10/20/2020
Event #31 Results of the 2020 NASCAR Season
We had AWESOME! results from this weeks Event 31 NASCAR Charters out in Kansas City thanks to NWA3000 Devin Caliri. 
Devin flew 8 flights totaling 35.2 hours with an impressive net profit of over 1.9 million.  Those are Outstanding numbers for 1 pilot.  Devin also will receive an extra 10 hours bonus for achieving a landing rate below -100 fpm of -76 fpm.  He also had another at -78 fpm. 
Again Devin Thanks for your participation and carrying us this past week. 
Let's get ready for this weeks Event 32 back out in Texas beginning this Thursday October 20th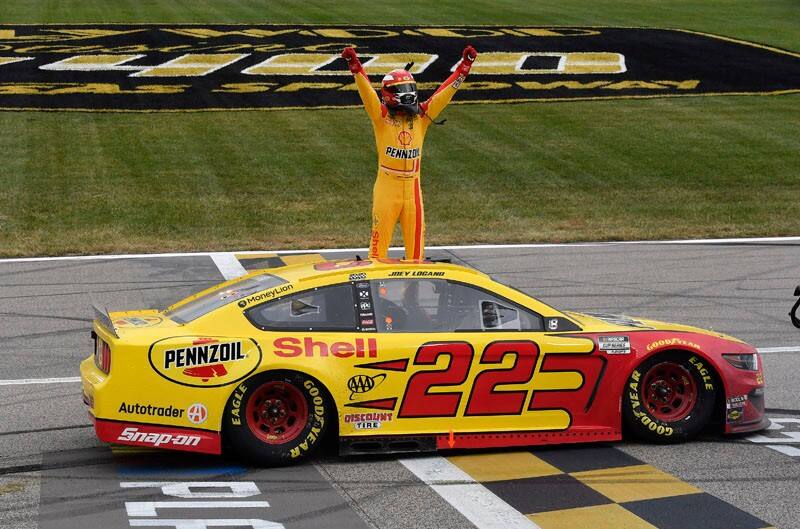 ---
MexiCali Link Northbound
Posted by Mark Toler on 10/20/2020
Return flight from Mexico City to LAX. Departures from 2359z.
---
It's The Great PMPKN FNO
Posted by Mark Toler on 10/20/2020
Featuring KORD and KMDW. Pilot briefing to follow!
---
Autumn in the North
Posted by Mark Toler on 10/20/2020
The Midwest and the Canadian Prairies are the best places to see those fall colors. The trees are changing colors, temperatures are dropping, and winter is right around the corner. The city of Winnipeg is only a short 400 miles from the Twin Cities. We're teaming up with our friends at Winnipeg to host a CYWG/KMSP crossfire. Come fly between KMSP and CYWG to enjoy the fall colors and temperatures before de-icing becomes the norm!
---
YVR-PDX Crossfire
Posted by Mark Toler on 10/20/2020
Come join VATUSA and VATCAN via Seattle ARTCC and Vancouver FIR in a crossfire! ZSE will be sponsoring the beautiful Portland International Airport (KPDX) and YVR will be sponsoring Vancouver International Airport (CYVR). Whether you pull out the Q400 or bring in a 737 (or any larger aircraft!), the short 1-hour flight in this 3-hour event will give you plenty of time to do a turnaround and return trip. The scenery over the Pacific Northwest is simply amazing and you will be able to enjoy fully staffed ATC as well!

Please check the following Pilot Brief for expected flight altitude and route: https://docs.google.com/document/d/1umdWc1OjiLDbeuH8MBhUu6WWubuLQ9iLt3CJFNBtNdg/edit?usp=sharing

Join us on Oct 25th, 2020 from 1900-2200z out of PDX or YVR. See you all on the scopes!
---
Executive Flight Schedules
Posted by Mark Toler on 07/28/2020
vNWA EXECUTIVE FLIGHT SCHEDULES
For anyone that would like to fly along with vNWA Executives, there are now tentative published schedules of vNWA Executives individual scheduled flights.  These flights and times are tentative and subject to change.  Feel free to contact the Executive for specifics if needed by clicking on the link below (KSTP Hub Website) or visit the KSTP Hub Website from the Hubs Tab at the top of the Homepage of the Website, to see when your Executives may be flying and you can join them.
So check out the schedules and fly with us .
(click on above link)
(updated 10/14/20)
vNWA Executives
Mark Toler - NWA1964  (10/15/20) 
 Chris Schiessl - NWA1223 (TBA) 
Robbie Suwary - NWA1999 (TBA)
---
vNWA Hub Tour 2012-2019
Posted by James Bishop on 01/30/2020
 vNWA Hub Tour 2012-2020
 Get to know your fellow pilots, and their airspace. There is no specified time to complete this tour, have fun with it and see what you get upon completion.  Click the Operations tab at the top of the homepage and click on "Tours" to get started. 
Be sure to leave a comment indicating a leg of the Tour when filing your PIREP so we can credit you with each leg of the Tour.
 
---
vNWA NOTAM's
NASCAR Charter Resul...
Posted: 10/20/2020
MexiCali Link North...
Posted: 10/20/2020
It's The Great PMPKN...
Posted: 10/20/2020
Autumn in the North...
Posted: 10/20/2020
YVR-PDX Crossfire...
Posted: 10/20/2020
Random Screenshot

Submitted By Robbie - NWA1999
On - 05/02/2020
Recent Reports
Newest Pilots
Users Online
There have been 0 user(s), and 20 guest(s) online in the past 20 minutes.
Discord Status
---