Top Landings
| Pilot | Avg Landing |
| --- | --- |
| Jim Levain | -106.95 ft/min |
| Pam Bennett | -110.91 ft/min |
| Chandler Heath | -111.26 ft/min |
| Gregory Knuth | -159.40 ft/min |
| Robert Zolliecoffer | -163.60 ft/min |
| Devin Caliri | -170.01 ft/min |
| William Temple | -179.57 ft/min |
| Chris Robison | -241.31 ft/min |
| Jeremy Schwartz | -243.44 ft/min |
| David Kurth | -244.02 ft/min |
| Daniel Boies | -259.00 ft/min |
| Mark Toler | -277.40 ft/min |
| Chris Schiessl | -294.35 ft/min |
| Thomas Mauger | -299.81 ft/min |
| Ronald Real | -321.29 ft/min |
| David Downey | -335.02 ft/min |
| James Bishop | -359.41 ft/min |
| Ian Place | -367.23 ft/min |
| Robbie Suwary | -478.24 ft/min |
| Ingo Nickmann | -591.61 ft/min |
Most Flights
| Pilot | Flights |
| --- | --- |
| Mark Toler | 3037 |
| Robbie Suwary | 2526 |
| Devin Caliri | 1567 |
Most Hours
| Pilot | Hours |
| --- | --- |
| Robbie Suwary | 10682.3 |
| Mark Toler | 6184.53 |
| Devin Caliri | 4974.38 |
June Stats
Most Flights Flown:
| Pilot | Flights |
| --- | --- |
| Robbie Suwary | 19 |
| Devin Caliri | 16 |
| Robert Zolliecoffer | 3 |
Most Hours Flown:
| Pilot | Hours |
| --- | --- |
| Devin Caliri | 96 |
| Robbie Suwary | 91 |
| Ian Place | 22 |
Most Miles Flown:
| Pilot | Miles |
| --- | --- |
| Devin Caliri | 43984 |
| Robbie Suwary | 40220 |
| Ian Place | 10119 |
See All The Stats
Event Calendar
Forum News
Virtual Northwest Airlines is dedicated to providing a unique environment for the advancement of the virtual aviation experience.

Through our mutual efforts, vNWA partners, pilots and staff continually work to ensure that all of our members feel as part of a family of like-minded enthusiasts who work together to simulate the operations of Northwest Airlines as closely as possible by utilizing the same fleet, routes, and hub structure of the airline before it merged.

In doing this, vNWA staff endevour to provide our pilots with all the tools needed to make their experience as enjoyable and realistic as possible.

James Bishop, vNWA CEO

---
vNWA VATSIM Activity
| Call Sign | Name | Aircraft | Departure | Arrival |
| --- | --- | --- | --- | --- |
---
smartCARS Live Flights
---
NASCAR Charters Event 18
Posted by Mark Toler on 06/16/2021
Event #18 of the 2021 NASCAR Season
This weeks NASCAR Charters Event 18 is at a new venue for our NASCAR Charters in Nashville Tennessee at the Nashville Super Speedway.  Charters will begin on Thursday June 17th through Sunday June 20th.  We have routes out of MSP, DTW, MEM, PANC, EHAM, RJAA, CLT, and JQF into Nashville Intl. (KBNA).
The Charter Routes are numbered NWA7000 - NWA7037.  Pilots can fly any route we have in our system into KBNA as well and get credit for the flight. 
As always we will be awarding bonus hours to the top 3 pilots with the most flights and additonal bonus hours for the best landing rate below -100 fpm.
Lets have a Great! turnout for this inaugural Charter Event in Nashville!
---
Carolina's Crossfire
Posted by Mark Toler on 06/16/2021
Please join Atlanta, Washington, and Jacksonville as we staff up portions of North and South Carolina!

Expect coverage for KAVL, KCLT, KGSP, KGSO, KRDU, KFAY, KILM, KCAE, KMYR, & KCHS starting at 2300Z.
---
24 Hours of Mile High Mayhem a
Posted by Mark Toler on 06/16/2021
Come one, come all! Join us in the Mile-High City as ZDV gets chaotic for our 24 hours of Mile High Mayhem! We will be staffing up the largest airport in ZDV for 24 consecutive hours so come enjoy uninterrupted IFR and VFR service! Pull out your 777s and your C172s and have some fun!

Airfields:
- KDEN


June 19 2359z - June 20 2359z
---
Burlington Airport (KBTV)
Posted by Mark Toler on 06/16/2021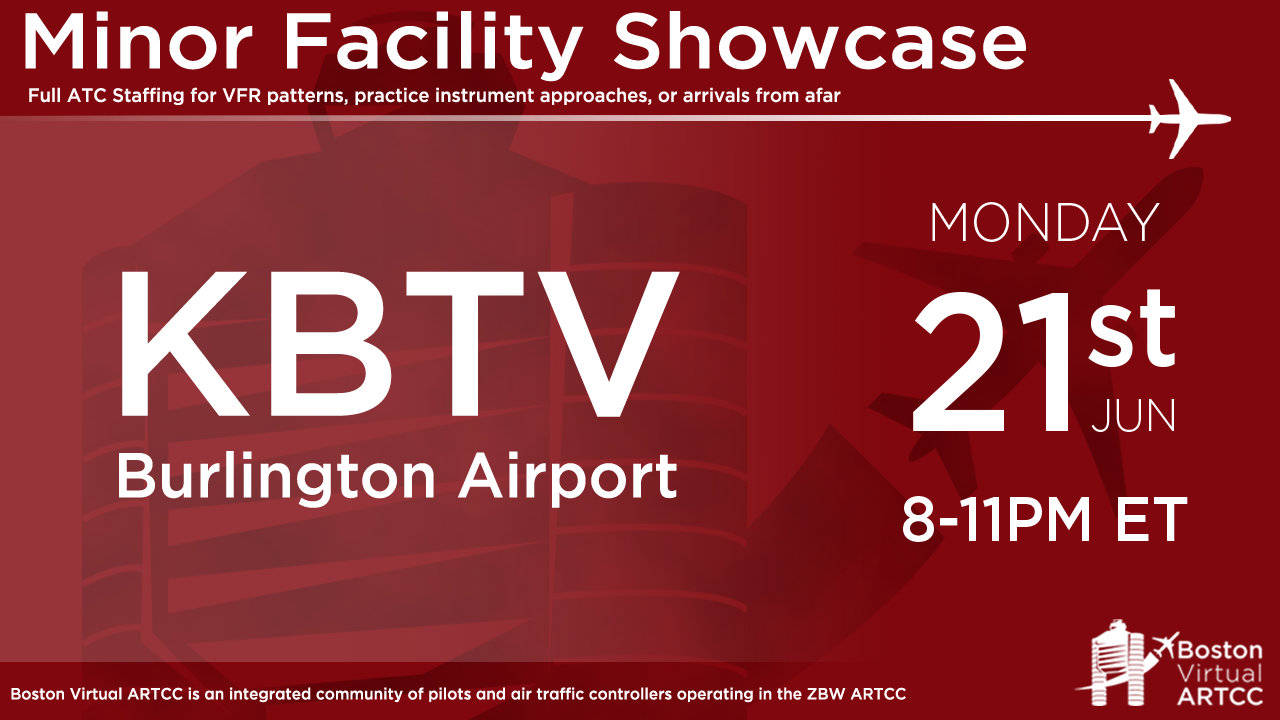 BVA's Minor Facility Showcase gives pilots the opportunity to experience one of our minor airports. Local and overlying air traffic controllers will be providing service for those looking to explore the area, practice instrument approaches, arrive from afar, or just remain in the pattern. With a single focus-airport, this is the perfect opportunity to experience being sequenced at a busier airport with both IFR and VFR arrivals.

This week's event features the controlled airport of Burlington (KBTV), in Vermont. The city is situated along Lake Champlain and is the most populous city in Vermont.

It's also a great time to try out one of our WINGS flights. Remember, many of the flights have published Alternate Airports, allowing you to earn your BVA pilot ratings at event airports!
---
NASCAR Charter Results
Posted by Mark Toler on 06/09/2021
Event #17 Results of the 2021 NASCAR Season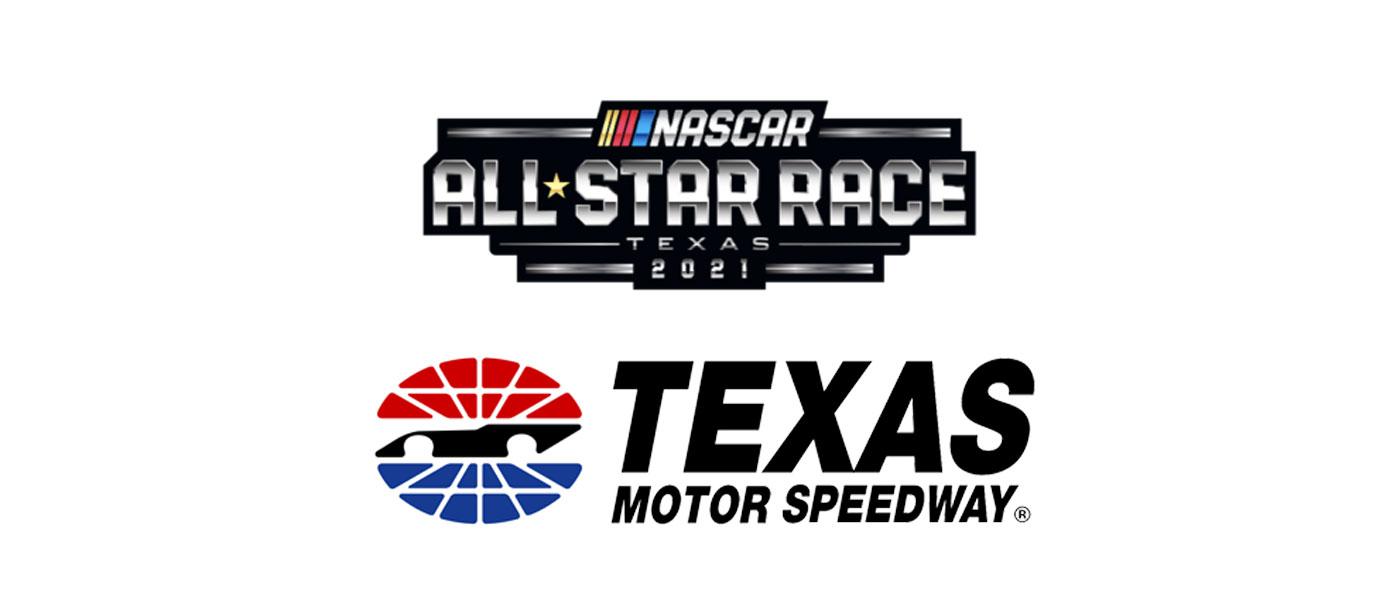 We had Awesome results from Event 17 out in Fort Worth Texas this past weekend thanks to our lone participant NWA3000 Devin Caliri flying 5 flights totaling 31.9 hours of flight time.  He had an outstanding net profit of over 2.3 million dollars with the help of the long haul charters. 
AWESOME JOB! Devin.
 NWA3000 Devin Caliri  will receive 15 bonus hours.  
 Lets get ready for this weeks Inaugural Races over in Nashville begiining Thursday June 17th through Sunday June 20th.
---
Executive Flight Schedules
Posted by Mark Toler on 02/03/2021
vNWA EXECUTIVE FLIGHT SCHEDULES
For anyone that would like to fly along with vNWA Executives, there are now tentative published schedules of vNWA Executives individual scheduled flights.  These flights and times are tentative and subject to change.  Feel free to contact the Executive for specifics if needed by clicking on the link below (KSTP Hub Website) or visit the KSTP Hub Website from the Hubs Tab at the top of the Homepage of the Website, to see when your Executives may be flying and you can join them.
So check out the schedules and fly with us .
(click on above link)
(updated 4/14/21)
vNWA Executives
Mark Toler - NWA1964  (4/15/21)
 Chris Schiessl - NWA1223 (TBA) 
Robbie Suwary - NWA1999 (TBA)
---
vNWA Hub Tour 2012-2019
Posted by James Bishop on 01/30/2020
 vNWA Hub Tour 2012-2020
 Get to know your fellow pilots, and their airspace. There is no specified time to complete this tour, have fun with it and see what you get upon completion.  Click the Operations tab at the top of the homepage and click on "Tours" to get started. 
Be sure to leave a comment indicating a leg of the Tour when filing your PIREP so we can credit you with each leg of the Tour.
 
---
vNWA NOTAM's
NASCAR Charters Even...
Posted: 06/16/2021
Carolina's Crossfire...
Posted: 06/16/2021
24 Hours of Mile Hig...
Posted: 06/16/2021
Burlington Airport (...
Posted: 06/16/2021
NASCAR Charter Resul...
Posted: 06/09/2021
Random Screenshot

Submitted By Mark - NWA1964
On - 01/29/2013
Recent Reports
Newest Pilots
Users Online
There have been 1 user(s), and 76 guest(s) online in the past 20 minutes.
Discord Status
---