Open Mic Night
Open Mic Night! No featured fields, just those who want to staff up their ARTCCs and airports may do so. Sometimes, if you're lucky, you may see the entire US online!
Posted By: Mark Toler on 11/25/2020
---
Autumn In Austin
Autumn is officially in full swing here in Texas and we want to celebrate. That is why we are inviting you on November 28 from 2359z-0400z to come celebrate with us! What is better than flying out of the beautiful Austin airport after that Thanksgiving feast you just had. So, come on down, join us as we celebrate Autumn in Austin!!!
Posted By: Chris Schiessl on 11/25/2020
---
Sunday Funday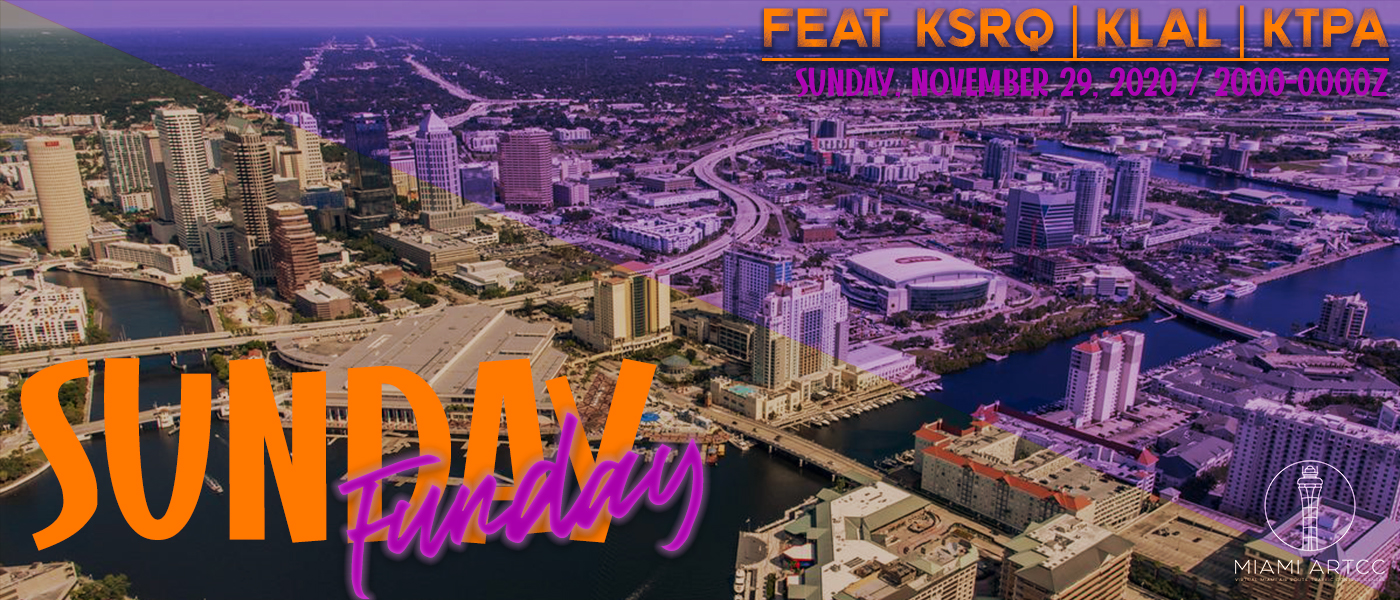 Sunday Funday's are BACK at ZMA! We're starting off with the Tampa Tracon! Come fly in and out of Sarasota, Lakeland or Tampa. VFR traffic is encouraged, IFR traffic is welcome!

2100z-0100z (4PM - 8PM Local time)

EDIT: Time has been changed to reflect Daylight Savings Time ending
Posted By: Mark Toler on 11/25/2020
---
Sunday Brunch in Seattle
Come One, Come all! We are starting up our Monthly Events starting with Sunday Brunch in Seattle. After having some brunch in Downtown Seattle, make a Mid Day flight to ANY of your favorite airports! Starting at 10:00am (1800z) and ending at 2:00pm (2200z) we will be having all of your favorite ZSE controllers staff up at Seattle! (after our brunch, duh) Hope to see you there!
Posted By: Mark Toler on 11/25/2020
---
NASCAR Charter Results
Final Event #34 Results of the 2020 NASCAR Season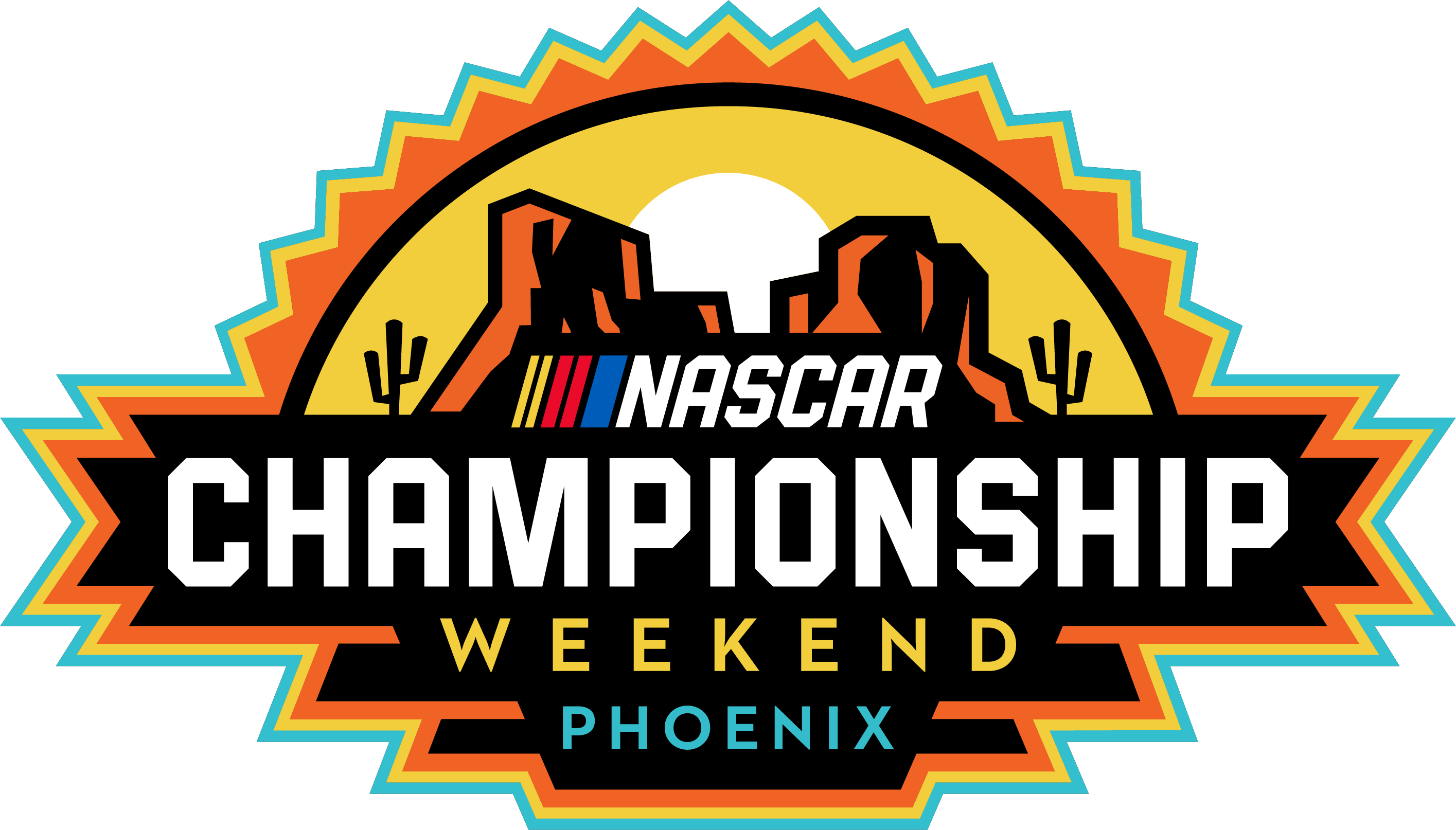 We had AWESOME results from the last NASCAR Event of the 2020 Season. We had 2 pilots participate flying 11 flights totalling 49.3 hours with an Amazing net profit of over 1.8 million dollars.
NWA1223 Chris Schiessl had 5 flights and will receive 10 bonus hours and NWA3000 Devin Caliri led the way with 6 flights and will receive 15 bonus hours. Chris will receive and extra 10 bonus hours for his landing rate below -100 fpm with a -91 fpm landing. Great Job Chris.
We would like to thank everyone here at Virtual Northwest for again making another NASCAR Charter Season a success in 2020.
Now be ready for February when we kick back up the charters for the 2021 Season.
Posted By: Mark Toler on 11/19/2020
---
Executive Flight Schedules
vNWA EXECUTIVE FLIGHT SCHEDULES
For anyone that would like to fly along with vNWA Executives, there are now tentative published schedules of vNWA Executives individual scheduled flights. These flights and times are tentative and subject to change. Feel free to contact the Executive for specifics if needed by clicking on the link below (KSTP Hub Website) or visit the KSTP Hub Website from the Hubs Tab at the top of the Homepage of the Website, to see when your Executives may be flying and you can join them.
So check out the schedules and fly with us .
(click on above link)
(updated 10/26/20)
vNWA Executives
Mark Toler - NWA1964 (TBA)
Chris Schiessl - NWA1223 (TBA)
Robbie Suwary - NWA1999 (TBA)
Posted By: Mark Toler on 07/28/2020
---
vNWA Hub Tour 2012-2019
vNWA Hub Tour 2012-2020
Get to know your fellow pilots, and their airspace. There is no specified time to complete this tour, have fun with it and see what you get upon completion. Click the Operations tab at the top of the homepage and click on "Tours" to get started.
Be sure to leave a comment indicating a leg of the Tour when filing your PIREP so we can credit you with each leg of the Tour.

Posted By: James Bishop on 01/30/2020
---
PANC Cargo Operations
"ATTENTION vNWA PILOTS - PANC IS OPEN FOR PILOTS "
We are pleased that the Anchorage Hub is opened to staff Pilots for our Cargo Operations. If you would like to transfer from your current hub please send an email to virtualnorthwest@gmail.com . Be sure to tell you other Flight Sim VA pilot friends that enjoy flying Cargo to come join us at PANC.
Posted By: Mark Toler on 11/27/2019
---
Buffalo Hunt Tour
Join in as NWA pilots visit the Northwest Territory to hunt the elusive green Buffalo in its natural habitat. WWII Piston powered aircraft only, these aircraft will help you camouflage yourself and be inconspicuous while on the Buffalo's home turf.
Be sure to see all the routing details and sign up for this tour and others in our "Tours" section by clicking on the link below.
Posted By: Mark Toler on 11/27/2019
---
MAPLE LEAF TOUR
The "Maple Leaf Tour" is a Tour of Canada designed by a Canadian Native and vNWA Event Manager, NWA1999 Robbie Suwary. This tour will consist of 14 Legs to airports that you may be familiar with and of course some that you have never heard of or flown to.

This tour is now "Active" and Pilots can sign up on the "TOURS" page under the "Operations" Tab on the Homepage of the website.
Be sure to check the Forums under "vNWA Tours" for all Tour information and to make post of your flown legs of the Tour.
Good Luck and Enjoy The "MAPLE LEAF" Tour
Posted By: Mark Toler on 11/20/2017
---