---
KSTP - Saint Paul Downtown Holman Field
---
Hub News
Updated 07/15/2019 By Mark Toler
KSTP - St. Paul Downtown Holiman Field
Corporate Headquaters of Virtual Northwest Airlines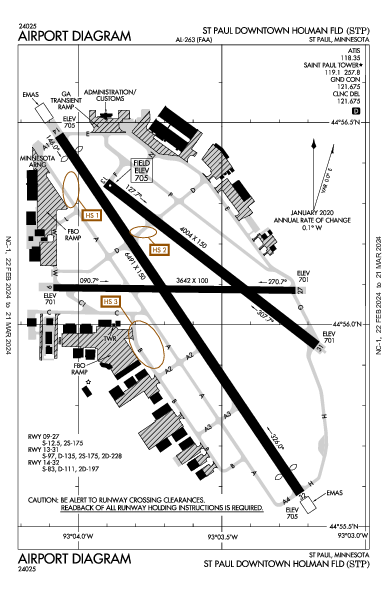 ____________________________________________________________________________________________________________________________________
________________________________________________________________________________________________
Virtual Northwest Airlines Staff based at KSTP
Contact info for Executive Staff is: virtualnorthwest@gmail.com
Executive Staff
Mark Toler - President/Chief Executive Financial Officer (co-founder)
Chris Schiessl - Senior Vice President / Chief Operations Officer
Robbie Suwary - Vice President/Chief Human Resource Officer
Senior Staff
Chris Robison - Instructor Pilot (NWA3873)
Marcus Becker - Pilot Mentor (NWA1523)
Consultant Staff
James Bishop - Founder / Consultant (retired)
David Downey - Co-Founder / Consultant (Retired)
_________________________________________________________
_________________________________________________________________________________
Your vNWA Executives attended the FSExpo 2019 conference and had a great time and experience with all the new technologies both in hardware and software in the Flight Simming Community. We were able to meet with and attend meetings with designers and developers in all facets of software, hardware, and sceneries as well as homebuilt cockpits. We also were able to fly and try out new yokes and throttle systems as well as new sceneries installed for us to experience. We also meet with the VatSim team and were the first to try out their new upgrade to the voice client upgrade that is about to be relaesed with voice capabilities on unicom 122.80.
We were able to meet up with some folks to help us in the right direction to finish our upgrade back to the ".com" server that Robbie Suwary and his staff have been working so diligently on to get us back up and running with a full functioning website and improved and or new ACARS system. Stay tuned for updates on that in the very near future. Overall it was a great conference and chance for the current Executive Staff to all meet in person for the first time.
L-R NWA1223 Chris Schiessl, NWA1964 Mark Toler, NWA1999 Robbie Suwary discussing the upcoming move back to the ".com" site.
vNWA Executive Dinner near Universal at Orlando
(L-R) NWA1223, NWA1964, NWA1999
vNWA Executives at work FSEXpo 2019
____________________________________________________________________________________________________________________________________
________________________________________________________________________________________________
To all vNWA Staff and Pilots, It is with great sadness that I must inform you that our Vice President / Chief Technologies Officer Hans Moeller passed away on April 6, 2018. Hans joined us several years ago and was a tremendous assett to our VA. He was instrumental in our change over last year to our new servers and created our current website and servers as well as a new one yet to come. We would like to extend our deepest sympathy to his wife Pam Bennett our Manager of Human Resources and to his family. He has touched all of us on the staff and will be deeply missed.

Robbie Suwary has provided for us a link to a "Go Fund Me" account that has been set up to help with funeral expenses. Your participation is greatly appreciated.
https://www.gofundme.com/hans-moeller-memorial-fund
EXECUTIVE FLIGHT SCHEDULES
For anyone that would like to fly along with vNWA Executives, below is a tentative published schedule of vNWA Executives flight schedules. These flights and times are tentative and subject to change. Feel free to contact the Executive for specifics if needed (emails above)
UPDATED: 5/21/19
NWA1964 President/CEFO Schedule (tentative)
DATE
ETD/EST
FLT#
DEP
ARR
Description
TBA
TBA
NASCAR CHARTER
TBA
TBA
NASCAR CHARTER
TBA
TBA
NASCAR CHARTER

TBA

TBA

NASCAR CHARTER


NWA1223 SVP/COO Schedule (tentative)



DATE

ETD/EST

FLT#

DEP

ARR

Description

TBA
TBA
TBA
TBA
TBA
---
Pilot Roster
| Pilot ID | Name | Rank | Domicile | Hours | Flights | Last Flight |
| --- | --- | --- | --- | --- | --- | --- |
| NWA1223 | Chris Schiessl | Senior Vice President / COO | | 2778 | 898 | 07/15/2019 |
| NWA1847 | James Bishop | Founder/Consultant | | 832 | 228 | 07/16/2018 |
| NWA1899 | Pam Bennett | Fleet Captain | | 597 | 77 | 03/22/2018 |
| NWA1964 | Mark Toler | President / CEFO | | 5937 | 2902 | 05/18/2019 |
| NWA1983 | Thomas Mauger | Mentor Pilot | | 687 | 223 | 05/12/2018 |
| NWA1999 | Robbie Suwary | VP/Chief Human Resource Officer | | 7864 | 1877 | 07/13/2019 |
| NWA3870 | Chris Robison | Instructor Pilot | | 226 | 98 | 04/15/2019 |
---
| | |
| --- | --- |
| Total Hub Hours: | 18922.89 |
| Total Hub Flights: | 6303 |
---
Current Vatsim Metar
No METAR available for KSTP?.
---
Return To Hub Listings